Here are the Top 8 Educational Institutions Own by Government of India
The Government of India owns and operates various educational institutions that play a crucial role in shaping the nation's education landscape. These institutions, funded and managed by the government, aim to provide quality education and foster academic excellence across different disciplines. Here are some key types of educational institutions owned by the Government of India:
1. Central Universities:
Central universities are established by an act of Parliament and are directly under the purview of the Central Government. These universities are spread across different states and union territories of India and offer a wide range of undergraduate, postgraduate, and doctoral programs. They are known for their diverse faculty, research-oriented approach, and emphasis on promoting inclusive education.
2. Indian Institutes of Technology (IITs):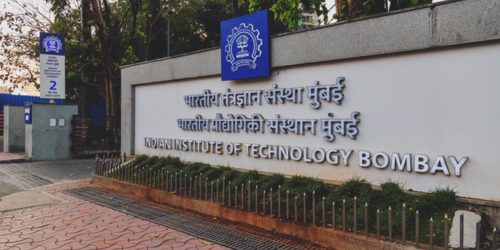 The IITs are premier autonomous public technical and engineering institutions. They are renowned for their world-class education and cutting-edge research in various engineering and technology fields. The IITs are governed by the Institutes of Technology Act and are among the most sought-after institutions for engineering aspirants in India and abroad.
3. Indian Institutes of Management (IIMs):
The IIMs are autonomous public business schools that offer management education and research programs. They are governed by the Indian Institutes of Management Act and are responsible for training the next generation of business leaders and entrepreneurs.
4. National Institutes of Technology (NITs):
NITs are autonomous public technical institutions that focus on offering quality education in engineering, technology, and related disciplines. They are governed by the National Institutes of Technology Act and have a significant presence in various states across India.
5. Indian Institutes of Information Technology (IIITs):
IIITs are autonomous public institutions that specialize in information technology and computer science education. They are established with the support of the Central Government and state governments, as well as public and private partnerships.
6. Government Medical Colleges:
The Government of India also owns and operates several government medical colleges and universities across the country. These institutions provide medical education and training, contributing significantly to the healthcare sector.
7. National Council of Educational Research and Training (NCERT):
NCERT is an autonomous organization under the Ministry of Education, Government of India. It is responsible for developing and promoting educational resources, textbooks, and curriculum frameworks for school education.
8. State Universities:
While central universities are directly under the control of the Central Government, each state in India has its own set of universities, known as state universities. These universities are established by the respective state governments and cater to the educational needs of the state's population.
Conclusion
The Government of India plays a vital role in the education sector, owning and governing numerous educational institutions. These institutions not only offer quality education but also contribute significantly to research, innovation, and nation-building. They continue to be at the forefront of providing access to education for millions of students and shaping the future of the country.